Reuters Institute have released the annual Digital News Report for 2023.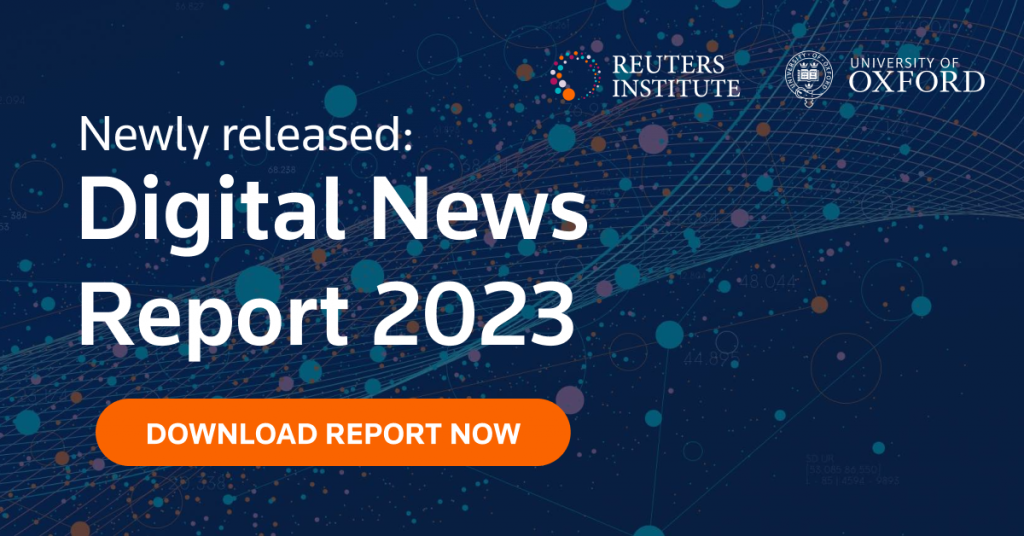 The report is the most comprehensive news consumption research worldwide, created through 92,000 interviews, in-depth conversations and focus groups in 46 different markets conducted independently by Reuters Institute at Oxford University.
This year's report comes against the backdrop of a global cost-of-living crisis, a continuing war in the heart of Europe, and further climate instability across the world. Providing an international comparison across different regions around the globe, the report aims to brings insights into these issues, including:
Attitudes to Algorithms and their Impact on News
Unpacking News Participation and Online Engagement over Time
Sources and Drivers of News Media Criticism
The Importance of Public Service Media for Individuals and for Society
News Podcasts: Who is Listening and What Formats are Working??
One of the major key findings from the report Trust in the news has fallen across markets by a further 2 percentage points in the last year, reversing in many countries the gains made at the height of the Coronavirus pandemic. On average, four in ten of our total sample (40%) say they trust most news most of the time.
Get your copy to understand the trends, disruptors, challenges and learnings within the news industry.