A military coup d'état took place in Myanmar on February 1, 2021. Since then, we have been following Myanmar military's crack down on civilians. I believe it is our mission as an Asian public broadcaster to continue to convey the critical situation in the region. We've produced four major documentaries so far. Our initial coverage "Myanmar Coup: Digital Resistance" was nominated as a finalist in the Rose d'Or Awards 2021, News and Current Affairs category.
My personal sense of "mission" has only intensified since the Russian military invasion began. The world has focused its attention on Ukraine, and we at NHK also cover the ever-changing situation and the ever-increasing damage. I was also preoccupied with Ukraine, but about a month into the war a fellow director showed me video and photos taken by Myanmar protesters. It was a wake-up call.
One of the clips was taken by a drone above a Myanmar border town burned and destroyed by the military. There were also photos showing the brutal murder of 10 residents, including a 13-year-old boy, and a video showing a tragedy in which more than 30 people were found burned to death.
Whilst Ukraine was taking the world's attention – the situation in Myanmar was rapidly deteriorating.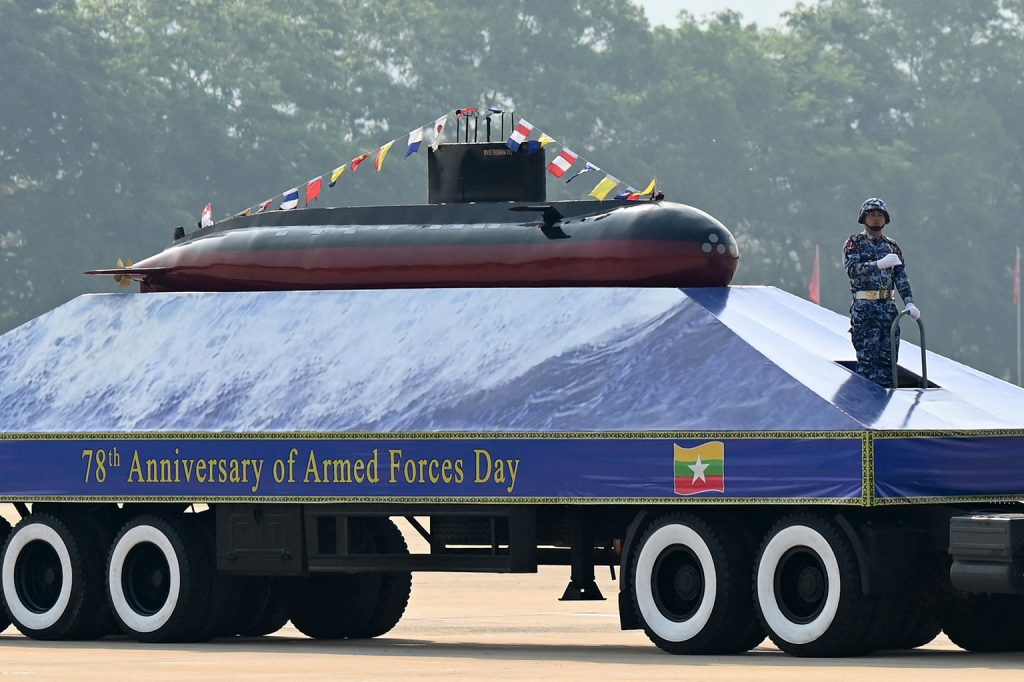 Young residents took up arms to resist the military, swelling opposition forces to almost 40,000 (as of February 2022). Repeated clashes with the military using homemade weapons caused the conflict to intensify. In response, the military launched large-scale air strikes, often targeting unarmed civilians. More than 610,000 displaced people fled the ravages of war, and the country faced a serious humanitarian crisis (UNHCR as of April 6, 2022). Tom Andrews, the UN special rapporteur on human rights in Myanmar, warned that "the military is dropping bombs on shelters, there is no safe place for the people of Myanmar".
In the face of the devastation of their homeland, Myanmar citizens in Japan, have a growing sense of fear, saying, "The most frightening thing is that the world will forget about it." A heart-breaking cry that their motherland is in such a critical state and the world's interest is waning.
Ukraine has been invaded by Russia, and Myanmar has faced a military coup d'état. Different starting points, the same reality: innocent civilians are being killed and injured by indiscriminate attacks, and many others are made homeless. As so often in history, countless numbers who live at the mercy of great powers have been forced to sacrifice.
So, how could we get the world re-engaged with the situation in Myanmar – one way was to make clear that Russia is involved here too. We focussed on this in a new documentary.
Particular emphasis was placed on proving that weapons used by the Myanmar military are Russian made. In fact, since the coup, Myanmar military officials have frequently visited Russia to inspect the latest weaponry. In a February 2022 report, the United Nations harshly condemned Russia and others for continuing to supply weapons to the military, knowing they would be used to kill Myanmar civilians. In response, we wanted to demonstrate using open-source intelligence that Russian made weapons are still being used in attacks, and to underline that the conflict in Myanmar goes on – just as the war does in Ukraine.
On April 17, 2022, "Myanmar Conflict: No End in Sight" was broadcast.
Our website "What's Happening in Myanmar" is continuously updated and now has over 150 video clips – so that the brutal reality on the ground can be shared with people all around the world. This initiative has received high praise, including winning the Students' Jury Special Prize at Prix Italia 2023.
Our projects on Myanmar were launched in response to the coup d'état in February 2021. We have a continuing sense of mission: "If we don't report it, who will?". I feel that this is the responsibility that NHK has to bear, as the public media of Japan and Asia-Pacific. We will continue to convey the message that we must never forget that precious lives are being taken in Myanmar every day.
Website:
Documentaries:
"Myanmar Coup: Digital Resistance"