Below is a selection of some exceptional Reuters pictures taken during this historic event along with the stories behind the shots, directly from the photographers who took them.
Lisi Niesner
"This was a big event but everything was so organized. There were no spectators around Westminster so maybe that was the reason. I've never covered an event like this. It was a very rare moment in history. I was excited as I was in a photo position where I could see King Charles wearing the crown right after exiting Westminster. A lot of people obstructed my view. I moved around in the media stand to try to get a shot of both inside and outside of the carriage. To make it harder, It was raining and a lot of umbrellas hit me in the face. Camilla raised her hand and started to wave – I was lucky to capture this photo of the newly crowned King and Queen together."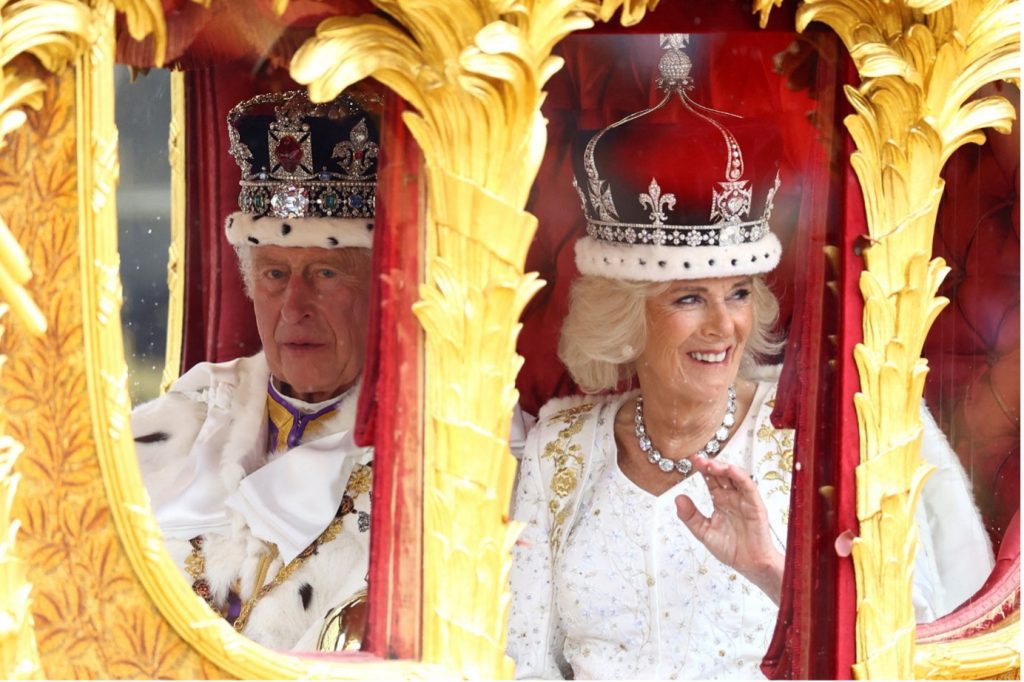 Dylan Martinez
"I woke up super early, spent all day in the rain, and put on a suit that I haven't worn since before the pandemic. It was supposed to be spring but it still felt super cold. I like taking pictures in the pouring rain – there is something about the combination of raindrops, the sunlight, the slightly charged atmosphere that comes together, especially on days like today. It creates a certain mood and feel. Here's a photograph of Prince Harry, being shielded by the rain as he arrived for the coronation ceremony. Who doesn't want to know what he's thinking?"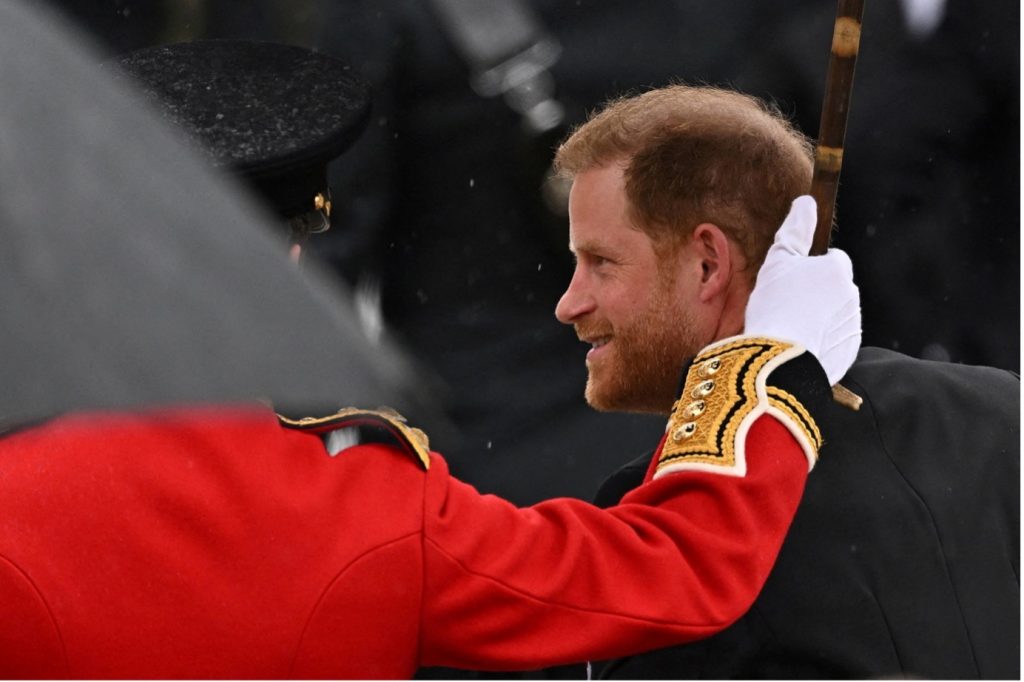 Henry Nicholls
"In the UK, we rarely see Charles in public settings with his grandchildren, but as he arrived at Westminster Abbey, he was assisted by his eldest grandson, Prince George. They shared a brief glance and a smile as Charles stepped out of the carriage.
When shooting British royal parades, I look for patterns and symmetry to create strong graphic pictures. This group of Coldstream Guards marching past Westminster Abbey was reminiscent of other royal events. However, the single soldier wearing a turban amongst the sea of others broke the symmetry and immediately stood out as a unique picture from the coronation procession."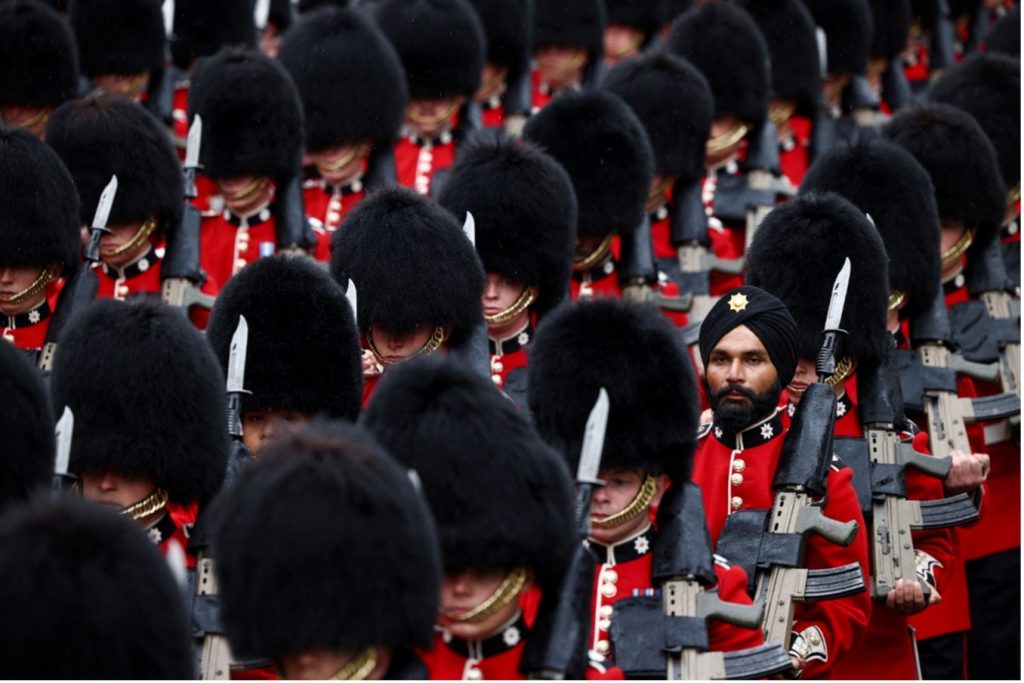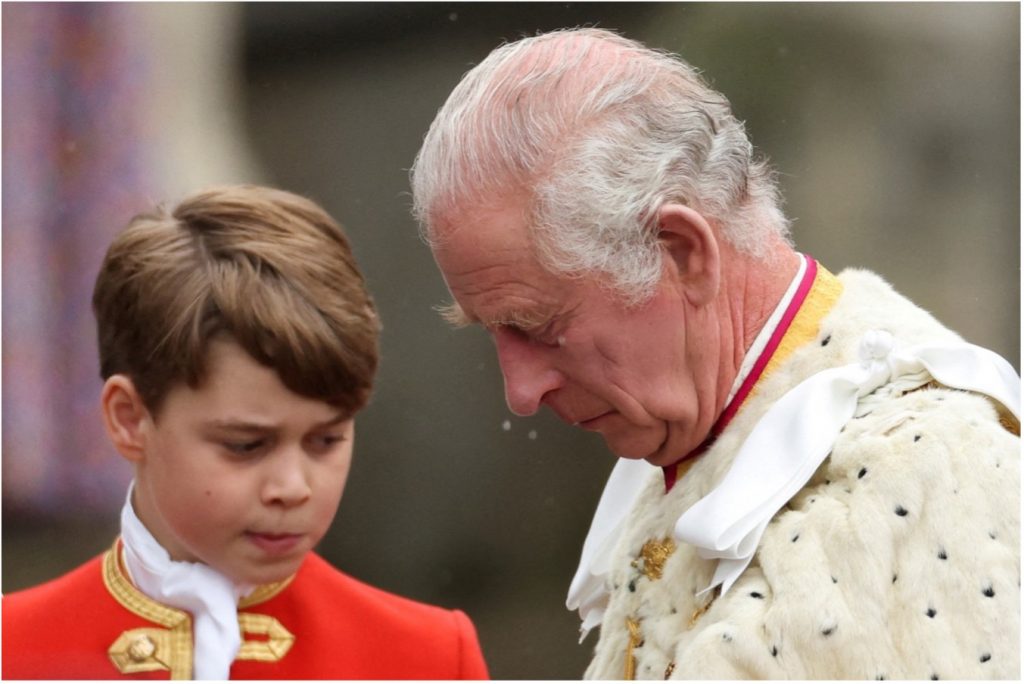 Toby Melville
"I was opposite the main west door of Westminster Abbey in London for the coronation of King Charles III. Almost none of the elements that I expected came together.
The key photo of the newly crowned king walking out of Westminster Abbey in front of or beside Queen Camilla, also wearing a crown, could have been a clean, uncluttered visual moment. However, as the doors opened, mounted ceremonial cavalry assembled right in front of me. Then, the gold state carriage completely blocked the main entrance. Finally, Queen Camilla and her entourage led the procession out of Westminster Abbey, with King Charles in a secondary position behind her, completely blocked from view. All I could do was lean as far to the left as I could on my portable steps. I hand-held my camera with the 600mm lens, and photographed through the windows of the state carriage."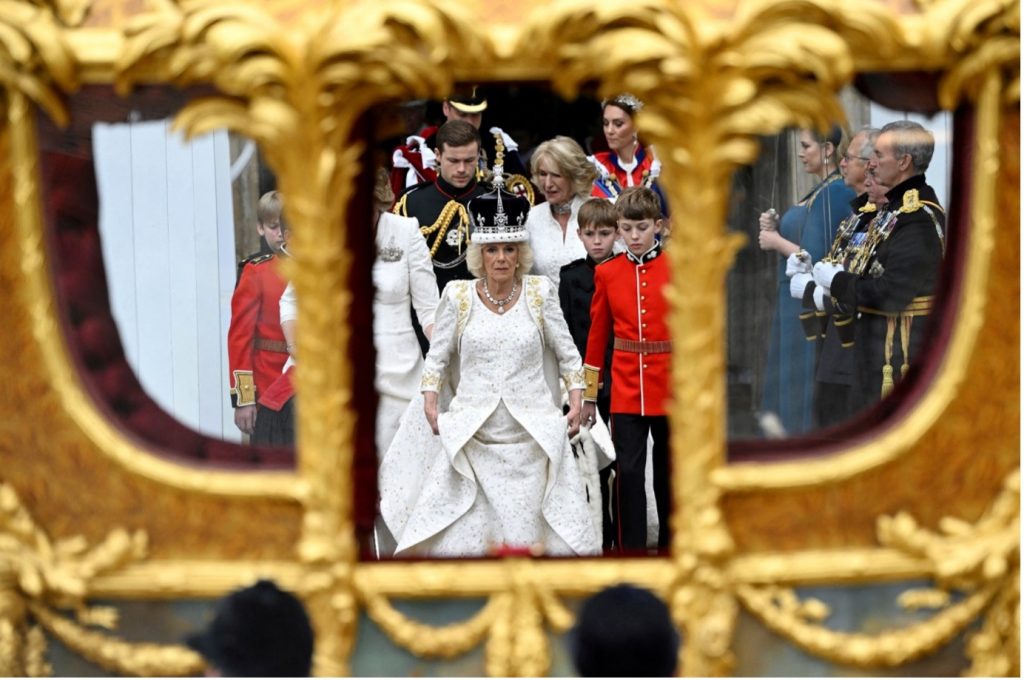 Hannah McKay
"The last twelve months have been pretty busy with royal events – Queen Elizabeth II's death and the Diamond Jubilee – so it just felt like another day at work for me. However, I'm sure in 50 years when I look back, I'll have forgotten about the rain, the 4am wake-up call, and the pungent portable toilet I was positioned next to for 10 hours, and reflect on how cool it was to witness this historic day.
The photograph of Prince George surrounded by the other page boys on the balcony of Buckingham Palace was taken during the fly past. As I was photographing, I could see them gesturing like cheeky schoolboys and it reminded me of when Prince Louis stole the show during the Diamond Jubilee."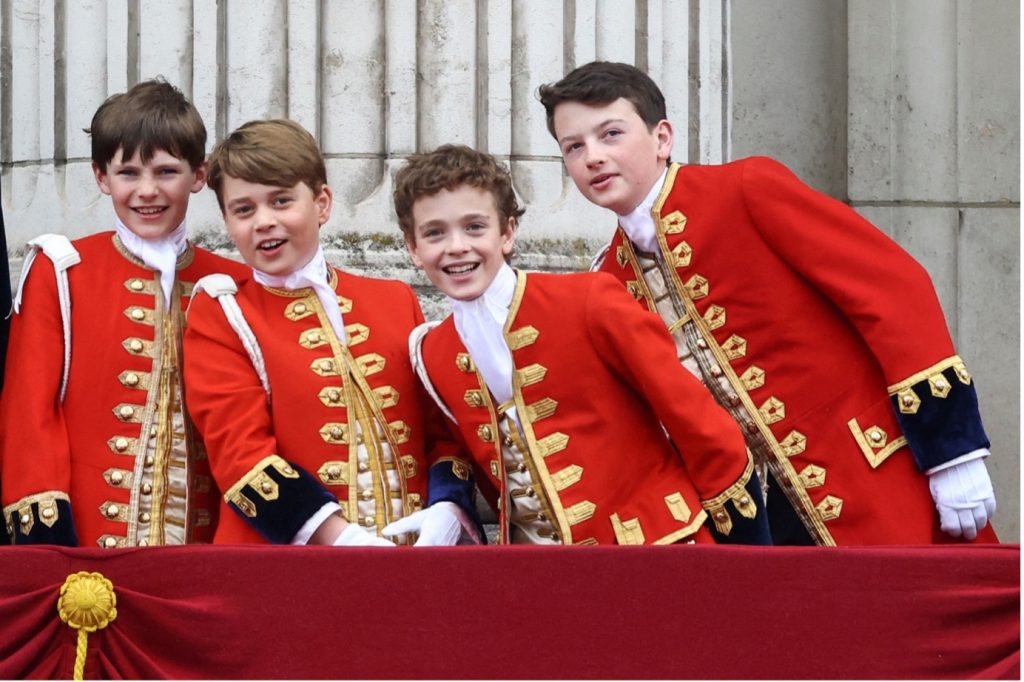 Piroschka van de Wouw
"I was surprised to see that the crowd had already gathered by 5.15am at Trafalgar Square. I could feel the excitement of the people. Some supporters were dressed in the Union Jack colours while other protesters chanted "Not my King!" I am from The Netherlands and covering this event felt a bit like Dutch King's day when we celebrate the Dutch king's birthday. Everybody gathers on the streets and it feels like one big warm community celebrating together. I enjoyed it very much and working with the Reuters team was great!"